Featured Exhibits

Expedition Ice Age: The Past Becomes Alive! Mammoths, Mastodons, Giant Sloths, and Saber-toothed Cats! Come see an amazing collection of real fossils and exquisite museum replicas.

Excavated by the Museum's paleontologists the majority
of Cheryll's bones are the real thing! Come see the only actual dinosaur skeleton available for viewing in southern Florida.
Upcoming Events - May 2019



Archaeology Living History Presentation
Museum Lecture Series
​Capt. Charles H. Coe:
A Forgotten Pioneer of Florida Archaeology
Presented by
Andrew Foster
Living History Speaker
One of Florida's early amateur archaeologists, Capt. Coe was also a newspaperman, Naturalist, Author, Government printer, Explorer, Photographer, Human rights activist & Boat Captain rolled into one, till his death at the age of 98, in Jupiter Florida. This is the story of his life as told by his Great Grandson, Andrew Foster, through stories, artifacts, and living history re-enactment.
Friday, 7 PM to 9 PM, May 24, 2019

The Mall at Wellington Green
10300 Forest Hill Blvd. Suite 172
Wellington, FL 33414
Archaeology Lecture
The Broward County Archaeological Society
​Welcome to the Jungle:
Ancient Maya Plazas, Palaces & Pyramids

Presented by
Eric Slazyk
President, The Institue of May Studies
Located in the area of Mexico's Yucatan peninsula, Guatemala, Honduras, and El Salvador, the Maya civilization has flourished for nearly 3000 years. The artistic creativity, ingenuity, and determination of these early people combined to produce some of the world's most beautiful ancient architecture. Our exploration of Maya architecture will uncover its origins around 1500 BC through its collapse in the 1200's AD and how different geographical locations & culture may have influenced the development of its great cities & regional architectural styles.

Tuesday, 6:30 PM, May 28, 2019

The Broward West Regional Library
Rm. 230, 8601 W. Broward Blvd.
Plantation, FL 33324
On the National Geographic Channel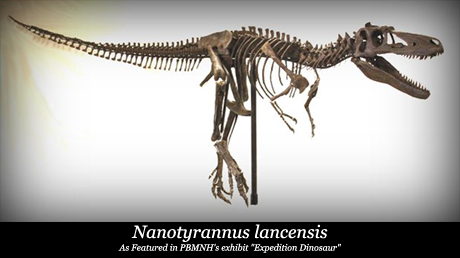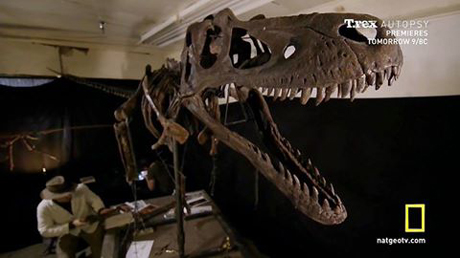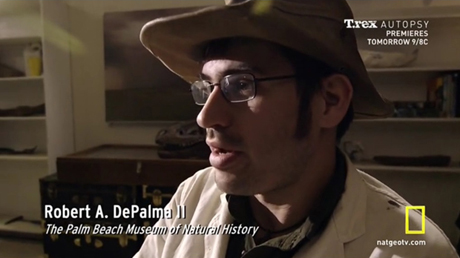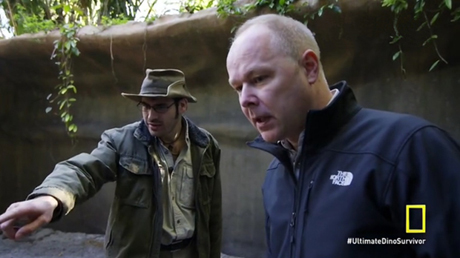 Robert DePalma and Dr. Phil Manning
National Geographic Channel
"Dino Death Match" and "Ultimate Dino Survivor"

"Dino Death Match"

Watch the latest episode of the National Geographic Channel

With commentary by PBMNH Curator of Paleontology
Robert DePalma

Does the recently discovered and controversial "Dueling Dinosaurs" fossil provide proof of the validity of Nanotyrannus as a species vs classification as a juvenile T. rex? Without a doubt according to Robert and his colleagues Dr. Robert Bakker of the Houston Museum of Natural History and Pete Larson of the Black Hills Institute.

Nanotyrannus is the rarest and most enigmatic of the Late Cretaceous tyrannosaurids. Its sleek build, smaller size, and powerful legs made it an exceptionally agile and lethal predator. "Tara" is one of only three of her kind yet discovered, and is the only fully mounted skeleton of this fascinating dinosaur.

Check out some teaser information and gallery images on Nat Geo's website: http://natgeotv.com/in/ dino-death-match