Upcoming Events

Broward County Archaeological Society
An Archaeological Look into the Historic Trash Pits of a Ft. Lauderdale Home
Archaeological Institute of America - South Florida Chapter
Rodrigo Cardenas
Field Technician, Archaeological and Historic Conservancy

Saturday, 2:00 PM, October 2019

Broward County West Regional Library
Rm. 230, 8601 W. Broward Blvd., Plantation, FL 33324

Over the past year, Archaeological and Historic Conservancy has been excavating and monitoring the development of a lot near the New River, While the lot was empty, what was discovered was a plethora of trash pits dating from the 1900's to the 1950's. These amazing pockets of time give us a unique look into the lives of the family that lived here that often times historic records do not.


Dr. Kroum N. Batchvarov
A. Professor of Maritime Archaeology, University of Connecticut

Friday, 7;00 PM, October 25, 2019
The Mall at Wellington Green 10300 Forest Hill Blvd #172, Wellington, FL 33414

Since 2015 The Black Sea MAP, one of the largest maritime archaeological projects ever staged, has been investigating the changes in the ancient environment of the Black Sea region including the impact of sea level change during the last glacial cycle and through the millennia .ships have also been found from the Roman, Byzantine and Ottoman periods spanning two and a half millennia.
Featured Exhibits

Expedition Ice Age: The Past Becomes Alive! Mammoths, Mastodons, Giant Sloths, and Saber-toothed Cats! Come see an amazing collection of real fossils and exquisite museum replicas.

Excavated by the Museum's paleontologists the majority
of Cheryll's bones are the real thing! Come see the only actual dinosaur skeleton available for viewing in southern Florida.
On the National Geographic Channel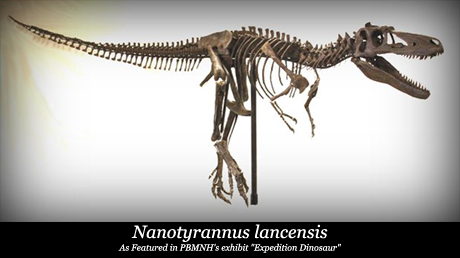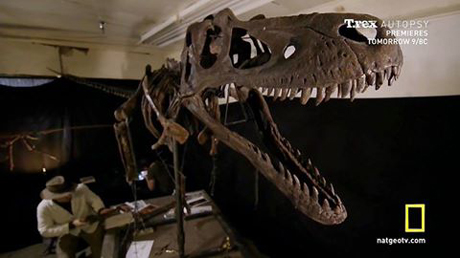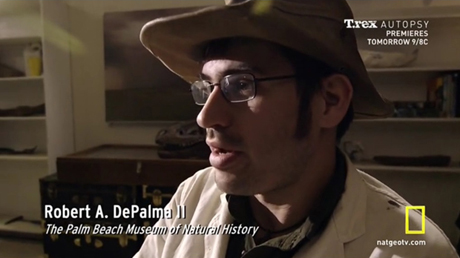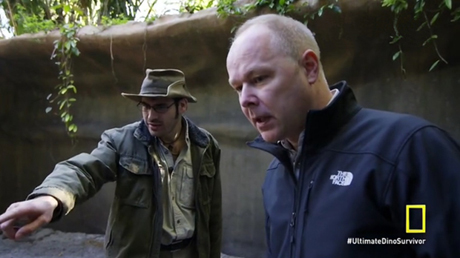 Robert DePalma and Dr. Phil Manning
National Geographic Channel
"Dino Death Match" and "Ultimate Dino Survivor"

"Dino Death Match"

Watch the latest episode of the National Geographic Channel

With commentary by PBMNH Curator of Paleontology
Robert DePalma

Does the recently discovered and controversial "Dueling Dinosaurs" fossil provide proof of the validity of Nanotyrannus as a species vs classification as a juvenile T. rex? Without a doubt according to Robert and his colleagues Dr. Robert Bakker of the Houston Museum of Natural History and Pete Larson of the Black Hills Institute.

Nanotyrannus is the rarest and most enigmatic of the Late Cretaceous tyrannosaurids. Its sleek build, smaller size, and powerful legs made it an exceptionally agile and lethal predator. "Tara" is one of only three of her kind yet discovered, and is the only fully mounted skeleton of this fascinating dinosaur.

Check out some teaser information and gallery images on Nat Geo's website: http://natgeotv.com/in/ dino-death-match